Welcome
..........to Shady Hill Rug Hooking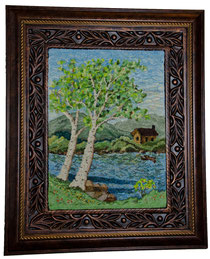 My website name describes where I live. On a hill, shaded by old oak trees, in a home with a beautiful porch where I can hook rugs.
The art of traditional rug hooking has been around for hundreds of years. Creating a hand hooked rug is still being done today as it was long ago, with the simple tool of a hook and strips of cloth.  Now it is considered an art form. Rug hooking has no limit for creativity and imagination.
I hope you enjoy looking at the hand-hooked rugs, hand-dyed wool, rug hooking patterns and appliqué patterns that are on the following pages.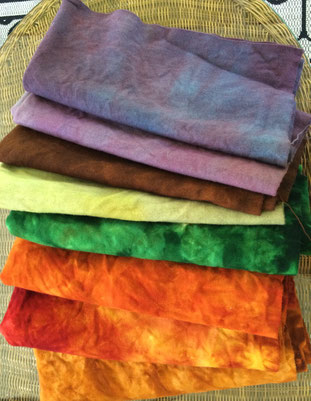 A couple cooler mornings here in Florida means I can get the dye pots out and start filling my shelves with colorful hand-dyed wool!  Here are some seasonal colors to start with, ready to go to the Strawberry Rug Hookers event in Tampa next month.
Exciting vendors, educational demos, beautiful rug exhibit,  wonderful location and hooking area.  Did I mention they are providing desserts?!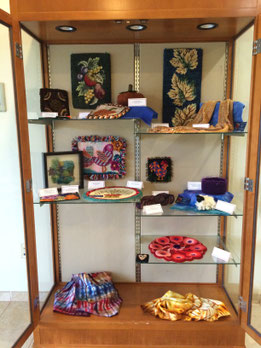 The Belleview Florida  library asked me to bring in some of my items for display for the month of September!.  Some of my hand-dyed wool is on the bottom, a few rug hooking pieces are hanging and on the shelves.  I took my gold scarf that I made on my rigid heddle loom.  A knitted felted bowl (finally learned the double pointed needles so pretty happy with that).
If you are in the area stop in and take a look!
1 Comments