Welcome
..........to Shady Hill Rug Hooking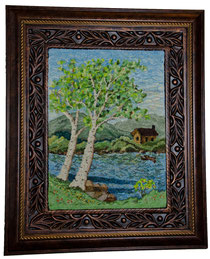 My website name describes where I live. On a hill, shaded by old oak trees, in a home with a beautiful porch where I can hook rugs.
The art of traditional rug hooking has been around for hundreds of years. Creating a hand hooked rug is still being done today as it was long ago, with the simple tool of a hook and strips of cloth.  Now it is considered an art form. Rug hooking has no limit for creativity and imagination.
I hope you enjoy looking at the hand-hooked rugs, hand-dyed wool, rug hooking patterns and appliqué patterns that are on the following pages.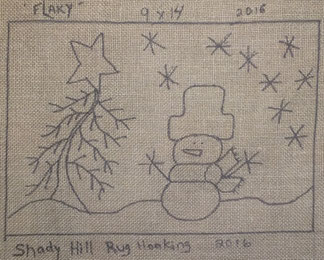 A small mat, only 9" x 14", that can be finished in time for winter.  A few decorative stitches and sparkle will make this project fun!
I hooked Flaky with a dark blue and green plaid background, no moon out tonight!  Giant snowflakes and star accented with some sparkly yarn.  
I will have the pattern available on linen the first week in September!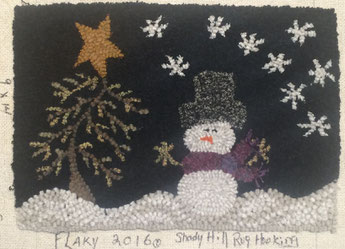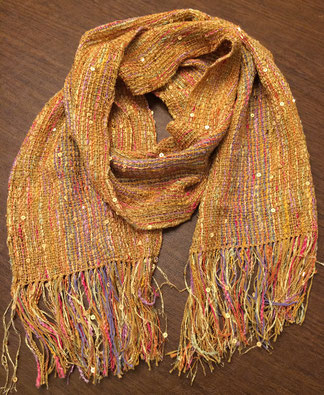 What was I thinking when I started weaving a scarf when it is over 100 degrees outside?!  I have had this pretty yarn for about 8 months and this week I wanted to use it in a project that I could start and finish in a couple days.  The yarn had some sequins built in and I was worried about it being scratchy, but after a quick soak  in lavender scented soap it came out extremely soft and I think it will be perfect for a Florida winter.
0 Comments