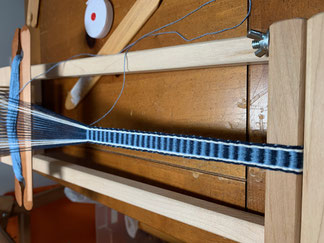 This is a little Beka rigid heddle loom, with a 4" reed.  It came to me with a broken back beam, and no reed.  Of course I had to fix it, and purchase the #10 dent 4" reed.
Then learn to use it, thanks to youtube videos.  I wove a hatband for the hat I wear to keep the blazing sun off my head.
Always good to try new tools and techniques.