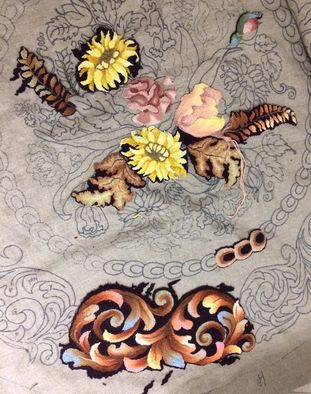 A little progress on Gainesboro this summer.  As I look at the photo I can see a couple places that need to be fixed.  A swirl that does not swirl enough, some shadows needing more depth.
A camera is a great tool to find the little things requiring a small and easy solution.  Try changing the setting to black and white to see dramatic lights and darks in your own rugs.  You will be able to  visualize any values that are too close and don't show up.
Now, on to the next scroll, and finish that rose in the middle!