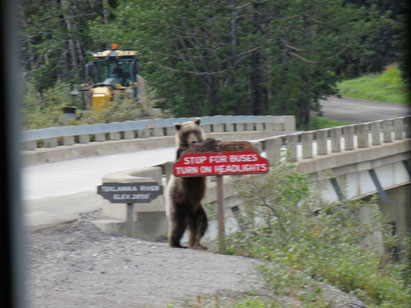 We were in Alaska on an EPIC adventure!  Here is one of the bears we saw on our way to Denali.  Kind of a friendly guy, though I think getting out of the bus would be a bad idea!
All orders placed while we were away will be sent out this week.  Thank you for your patience.
Thank you to all who have registered for the Spring Fiber Fling!  It will be here before we know it!
More pictures coming soon, we have so many to sort out.