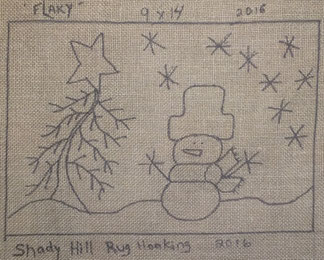 A small mat, only 9" x 14", that can be finished in time for winter.  A few decorative stitches and sparkle will make this project fun!
I hooked Flaky with a dark blue and green plaid background, no moon out tonight!  Giant snowflakes and star accented with some sparkly yarn.  
I will have the pattern available on linen the first week in September!