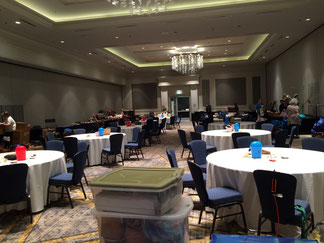 The hook-in room is ready for everyone to come in, and they are waiting in the hallway!  It looks like some of my tubs still need to be unpacked and displayed in my booth.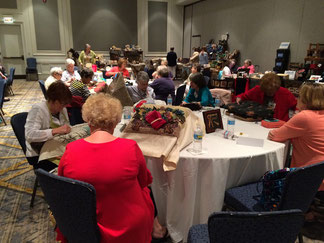 Some of the guests actually did get some hooking done during the March Madness in April!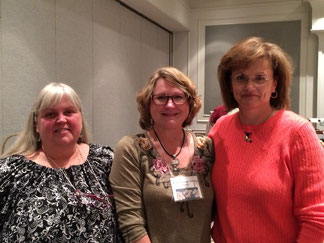 I was delighted and surprised to see my fellow South Eastern McGown Workshop teachers!  I first met Rhonda and Tammy in Ashboro, NC several years ago at the workshop.  Wonderful ladies, friends, and teachers.