Excitement was in the air as the 2016 Searsport Harbor Hook-in was about to begin! Registered guests arrived early with their bags and totes full of supplies to enjoy a couple days at the rug hooking extravaganza. Thank you to Julie and Chris for all your hard work and attention to detail!
The first picture is of my booth, stretched out in the corner!
Enjoy the rest of the rug exhibit.  No information of the rug hooker or pattern designer was posted, so I am unable to share that information with you all.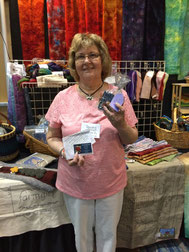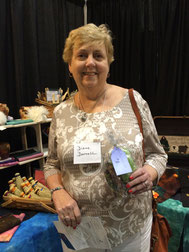 I provided "winning tickets" attached to my business card in the guest packets.  These five ladies excitedly claimed their gift bags.