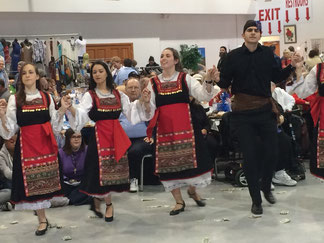 We enjoyed the local Greek Festival this weekend.  The delightful and talented dance group from the University of Florida entertained the crowd with traditional Greek dance routines.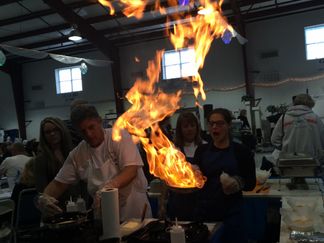 A great way to stay warm on a cold day in Florida - get some flaming Greek cheese!   Turns out it was goat cheese.  
Back to work tomorrow.  The dye pot will be simmering!!!!  Everyone's favorite - the  Searsport Harbor Hook-in is coming up fast and it's time to  fill the shelves of  my supply of hand-dyed wool.
Hope to see you all there!