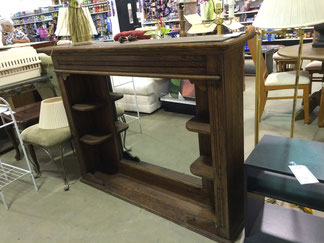 It spoke to me. Right in the Goodwill store.   This dresser top with side shelves and a mirror just said "take me home and put me to work" .  So I did.  It just needed some soapy water and boards for shelves.
Here it is in Goodwill.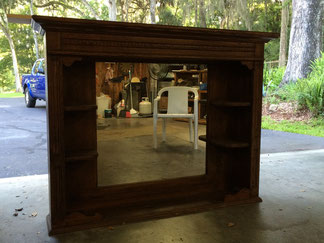 Here it is in the garage ready to get cleaned up.  Never mind the reflection in the mirror, it is a garage after all.
We cut some pine boards to fit across the front and they will rest right on top of the original corner shelves so we don't have to attach with nails or screws.  The router worked great to round off the front edge.  Then a bit of stain to match the oak wood, and varnish to seal the wood,  Then the big job of lugging it upstairs to the studio.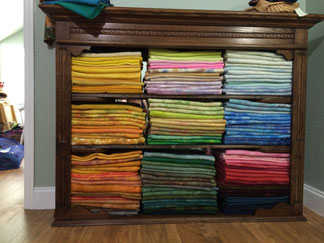 All clean and filled with hand-dyed wool. What a great addition to the studio without taking up too much floor space.