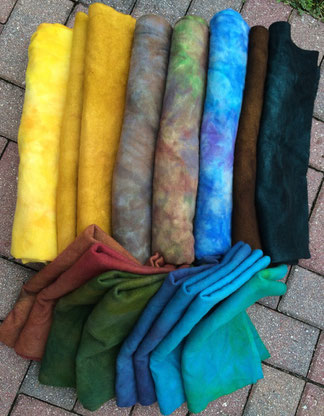 Fresh out of the dye pot and ready to go!  Just some of the wool I have been dyeing to take to the Merrie Mountain Hook-in in Asheville NC, and to Brewer Maine for the Searsport Harvest Hook-in.  Be sure to attend one or both of these wonderful events. Vendors, demos, exhibits, meet up with old friends, eat, meet new friends.  
And get some hooking done!
The collection below is small bit of what I am bringing!