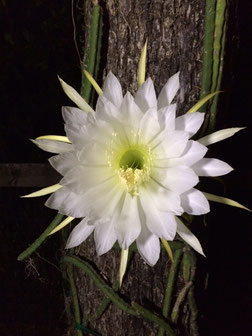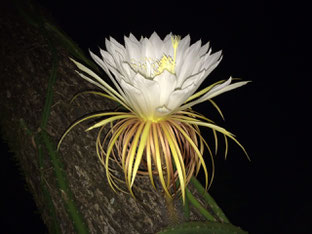 This is the first time for a bloom on this cactus!  We were totally surprised when the fuzzy little bud appeared a month ago and we have patiently waited for it to open, however, we were not expecting a night time event.  10:30 pm last night the flower was fully open. The flower is huge, measuring about 9 inches in diameter.
Is anyone interested in taking on the challenge of hooking this?  Two more tiny little buds are about 20 feet higher up the tree.  We will need an extension ladder and a selfie stick to get pictures of those!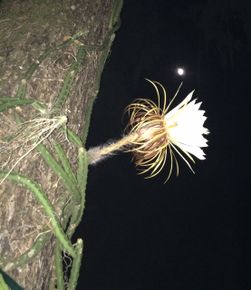 The little white dot above the flower is the moon.