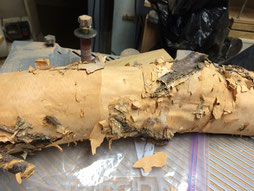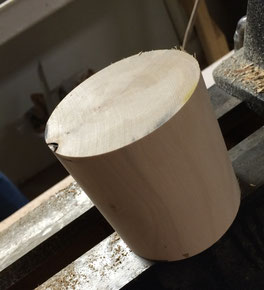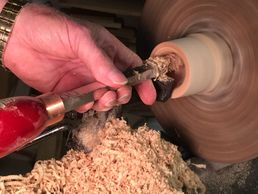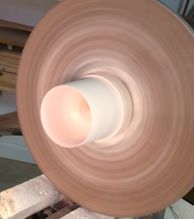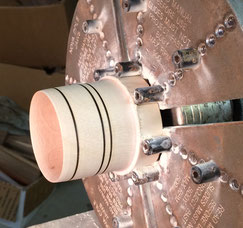 Saturday I was in the woodshop with my dad who makes all my wood items.  This is the process of making a little wood snippet bowl with magnet attached, to sit on your hooking project and catch all the little snippets of wool that usually end up on the floor.
From a birch log, to a round block, then hollowed out on a lathe, and a decorative trim on the outside.
I used mine in class yesterday and today, it rests easily on my rug.  No mess on the floor!