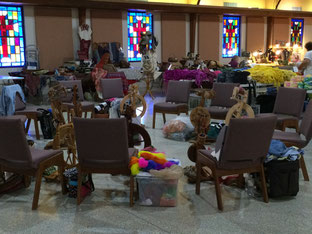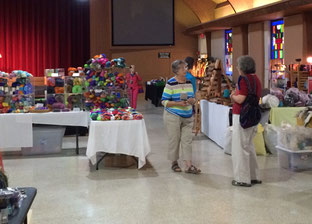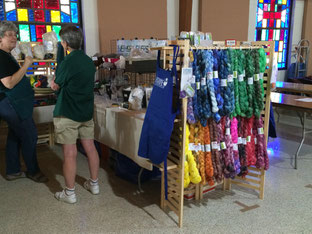 Roving of all breeds of sheep. Along with  Silk.  Bamboo.  Camel. Yak.  Cotton. Cashmere, and every combination imaginable.   A sample of baby camel fiber and a sample of yak fiber came home with me, along with some core spun alpaca fiber that I think will be a perfect finish for a perfect hand-hooked rug.
I was able to try out several different spinning wheels.  Each one was beautifully crafted and easy to use.  Thank you to all the owners who so patiently gave instruction and time.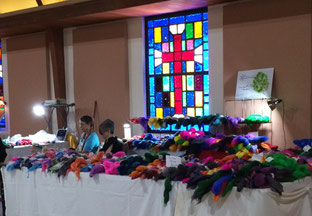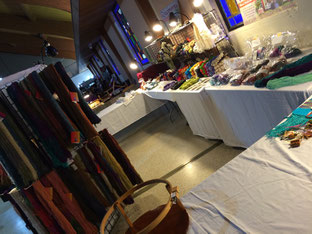 Florida Tropical Weavers Conference at Lake Yale Conference Center near Leesburg FL. Four days of classes, demonstrations, vendors, mini-sessions. Tables piled high with color,  display racks hanging with inspiration, samples full of beauty and talent.  And the friendliest group of fiber artists were there to offer information about spinning and weaving.   Yes, of course, I did meet several rug hookers at the conference.  A few lovely hand-hooked rugs were on display along with weaving samples.  One fiber art leads to another and then another, all are intertwined.