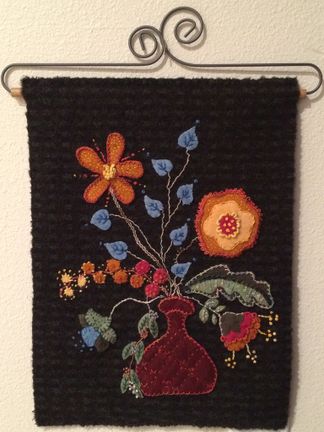 Just finished this sample for my "Wild Flower Vase" wool appliqué kit.  The kit complete with all the wool will be ready for the upcoming Cabin Fever Quilt Show in Orlando in two weeks.  I will be a vendor so stop in an say HELLO!
Hand-dyed wool is used for the design, the background is a lovely Heavens to Betsy  wool texture.  
As you can see in the photo I love to use French knots to accent little areas and move the color around.  
Now, back to a rug hooking project with a deadline!