Welcome
..........to Shady Hill Rug Hooking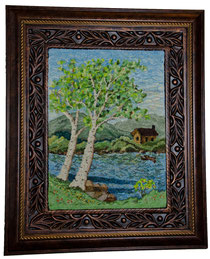 My website name describes where I live. On a hill, shaded by old oak trees, in a home with a beautiful porch where I can hook rugs.
The art of traditional rug hooking has been around for hundreds of years. Creating a hand hooked rug is still being done today as it was long ago, with the simple tool of a hook and strips of cloth.  Now it is considered an art form. Rug hooking has no limit for creativity and imagination.
I hope you enjoy looking at the hand-hooked rugs, hand-dyed wool, rug hooking patterns and appliqué patterns that are on the following pages.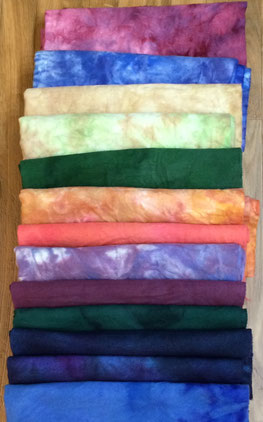 Right out of the dye pot and ready to go to Punta Gorda next week to the Searsport Harbor Hookin'.
Stop in my booth and say hello!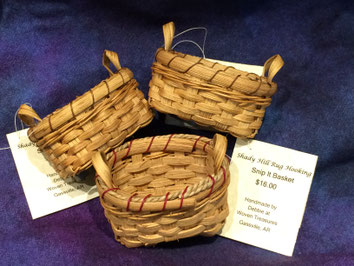 These sweet little snippet baskets are made in the USA!  Just the right size to put on your frame and catch all those little snipped ends.  The baskets are 3" x 2.25" and have a magnet in the bottom so it stays in place.  
Check out the exciting vendors for Spring Fiber Fling!
Prairie Road Designs        prairieroaddesigns.com                 Wentzville, MO
Funny Face Farms            Funny Face Farm on Facebook    Valrico, FL
KISS Rug Hooking            Studio KISS Rug Hooking Studio on Facebook - Jacksonville FL
Rugs by Carol                    Rugsbycarol.com                           Bonita Springs, FL
Mad Hen Primitives            madhenprims.com                         Monroe, GA
Over The Moon Wool         Specialty Hand-Dyed wool,          Tavares, FL
Shady Hill Rug Hooking     ShadyHillRugHooking.com           Ocala, FL
1 Comments