Welcome
..........to Shady Hill Rug Hooking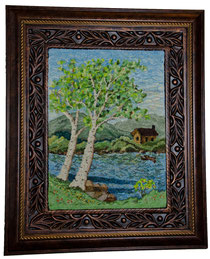 My website name describes where I live. On a hill, shaded by old oak trees, in a home with a beautiful porch where I can hook rugs.
The art of traditional rug hooking has been around for hundreds of years. Creating a hand hooked rug is still being done today as it was long ago, with the simple tool of a hook and strips of cloth.  Now it is considered an art form. Rug hooking has no limit for creativity and imagination.
I hope you enjoy looking at the hand-hooked rugs, hand-dyed wool, rug hooking patterns and appliqué patterns that are on the following pages.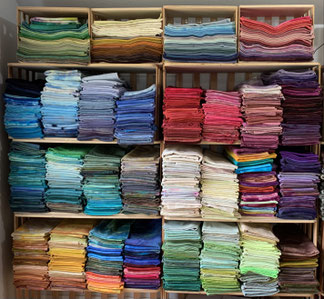 February is almost over and way past due to really clean up the studio.  The wool wall is refolded, restacked, reorganized today.  The picture shows only a portion of the wall.  The rest will be done later this week, at least before March rolls in.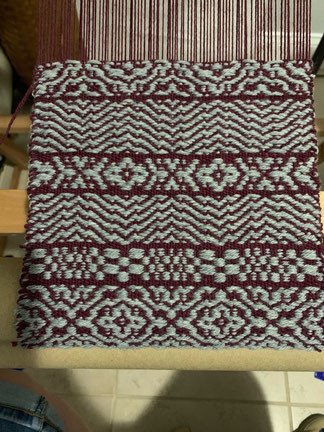 I enjoyed taking an online weaving class to learn overshot technique on my rigid hedddle loom.  So many patterns to learn when I made some adjustments to use a 4 shaft pattern!  Cant wait until I find the perfect yarn for the scarf pattern in the class.  Class by Kelly Casanova weaving school.  I highly recommend.
Until the yarn is chosen I will get back to hooking my large rug.  Making progress with hooking an hour a day.  Hope to be done by my self imposed June deadline.