Welcome
..........to Shady Hill Rug Hooking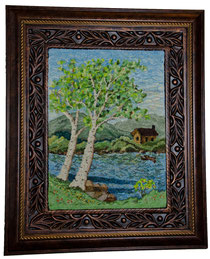 My website name describes where I live. On a hill, shaded by old oak trees, in a home with a beautiful porch where I can hook rugs.
The art of traditional rug hooking has been around for hundreds of years. Creating a hand hooked rug is still being done today as it was long ago, with the simple tool of a hook and strips of cloth.  Now it is considered an art form. Rug hooking has no limit for creativity and imagination.
I hope you enjoy looking at the hand-hooked rugs, hand-dyed wool, rug hooking patterns and appliqué patterns that are on the following pages.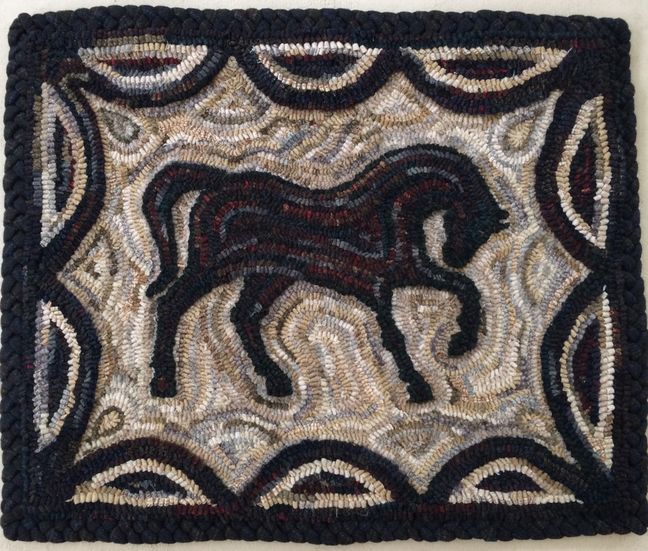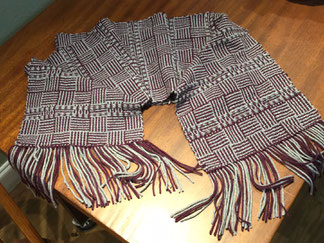 I also had the pleasure of taking a weaving class from Tammy Poff, Poff Studios to learn the Log Cabin pattern on the rigid heddle loom.  This pattern has a pickup stick element in between the log cabin which adds a degree of difficulty to the weaving.  Now to wait for the cold day in January to wear it, in Florida.
Traveling in April is supposed to be, well, springy like weather, right?  A late spring blizzard made me a day late to the North Central McGown Teachers Workshop in Dubuque Iowa!  We made snow angels one night after the second storm of the week!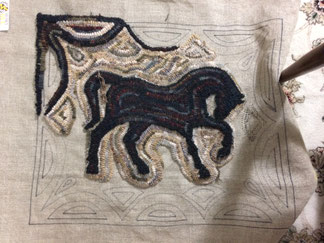 I am making progress on a primitive rug from a class at the workshop.  Wide cut, primitive representation taught by Valerie Bergeman.  Excellent class.