Welcome
..........to Shady Hill Rug Hooking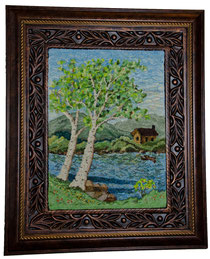 My website name describes where I live. On a hill, shaded by old oak trees, in a home with a beautiful porch where I can hook rugs.
The art of traditional rug hooking has been around for hundreds of years. Creating a hand hooked rug is still being done today as it was long ago, with the simple tool of a hook and strips of cloth.  Now it is considered an art form. Rug hooking has no limit for creativity and imagination.
I hope you enjoy looking at the hand-hooked rugs, hand-dyed wool, rug hooking patterns and appliqué patterns that are on the following pages.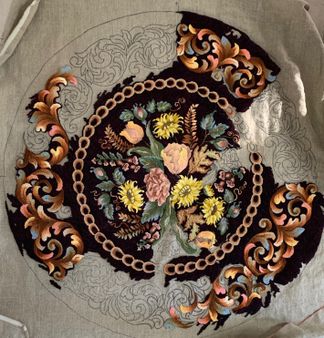 One way to stay warm!!!  Hook a large rug that covers your lap, and all the way to the floor!  This picture is a month old so there is more done now.  
I probably should take a break and put up some Christmas decorations.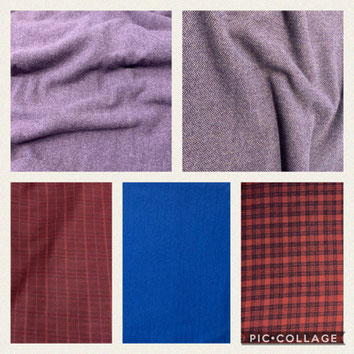 Lovely purples, radiant reds, and a brilliant blue, herringbone, tweeds and plaids.
 I washed these so you don't have to.  You can start your project right away!
Available in my website store!